This is a guest post by AVGVST creative agency. AVGVST are our good neighbours here in Nishizabu Tokyo, so we thought it is a good idea to ask them to create a few good-looking blog posts for us.
Human motion capture is a term commonly known from the world of movie production: Gollum in The Lord of the Rings lurking and smiling at his shiny ring in a weirdly human-like manner or the beautifully alien creatures of Avatar floating through a fantastic landscape.
Although transferring human body movements to a movie character is an established method, it might be surprising to some that human motion capture has a range of applications in a areas beyond the world of film production.
Motion Capture can improve human life by boosting a person's work efficiency, support injury recovery and help preventing excessive strain on the human body under rough working conditions. The medical and manufacturing industries are just two of many fields where motion capture helps to optimizing human movements.
IMU-Based Technology for Refining Human Motion
One of the main topics of LP-RESEARCH for the application of its advanced sensor technology is to provide means for quantitatively refining human motion and make them faster, safer and more efficient.
LP-RESEARCH's chief scientist Tobias Schlüter is writing software that uses motion sensor data to measure the movements of a person. Small sensors attached to the subject's limbs track body motion and based on the acquired information, adjustments can be made to the subject's movements.
This can result in improved speed safety and efficiency for a specific activity.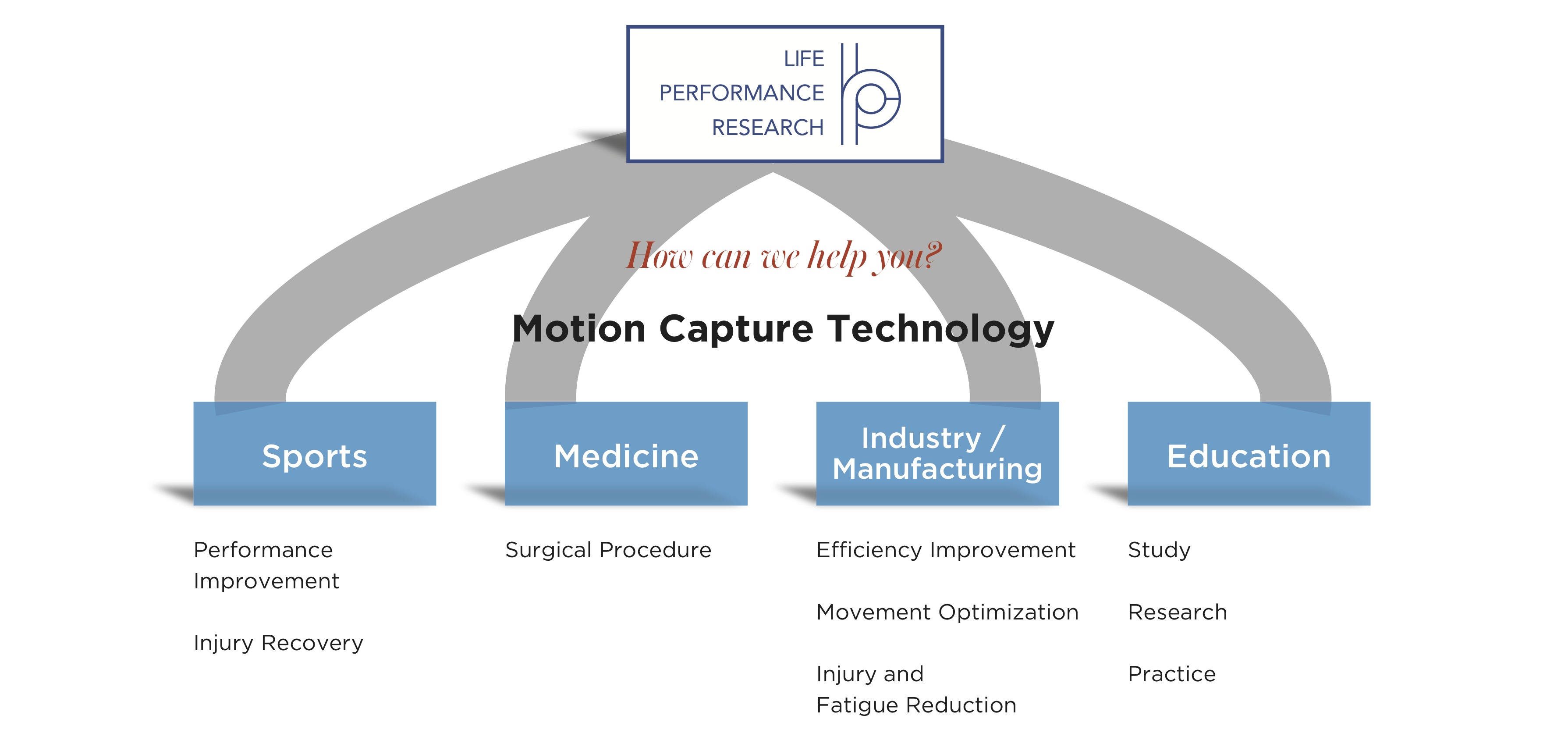 Worker Safety & Well-Being First in Industrial Production
Using this technology a patient trying to recover from a severe injury might find a faster way back to normal life. A runner working to improve his running style might gather useful information to optimize his training strategy.
A central topic in industrial manufacturing is the improvement of production efficiency: human workers performing repetitive tasks face problems of fatigue and physical conditions like back pain. Human motion capture and the corresponding analysis methods help to correct sub-optimal movements to help the work fatigue less, stay healthy and at the same time become more efficient.
With applications in sports, medical treatment, industrial production and more: Sensor technology from Tokyo – welcome to LP-RESEARCH.
To find out more details of how this technology works, please contact us